MyAfric.com goes to Mali and Ivory Coast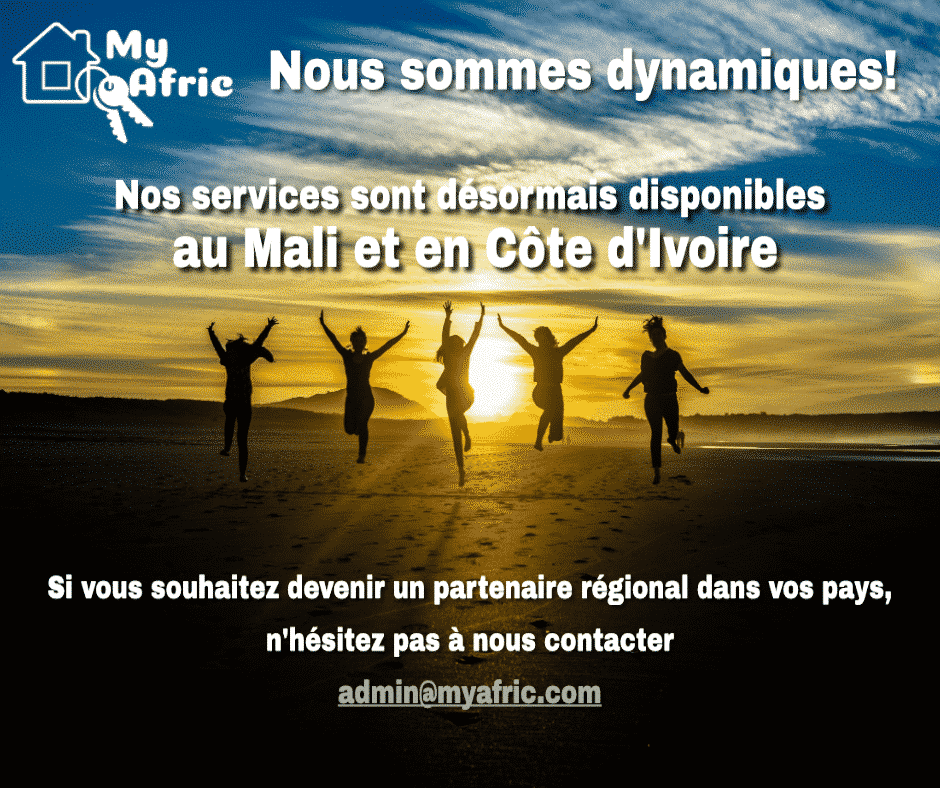 We welcome Mali and Ivory Coast!
Our services are now available in Mali and Ivory Coast for a more efficient real estate market.
With modern technology and artificial intelligence finding your home has never been easier. MyAfric.com offers you a wonderful choice of rooms, apartments and houses to buy or rent.
Do not hesitate to publish your real estate ads or to register as one of the agents.
Property owners can also sign up as real estate agents to post their ads, it is a discreet way of registration that helps avoid pressure from certain real estate agencies looking for new clients. If you still need the services of a real estate agency to sell, rent or manage your property, please contact us by +221 77 56 331 96 or by e-mail.
If you would like to become a regional partner in your country do not hesitate to contact admin@myafric.com